Games I have and/or like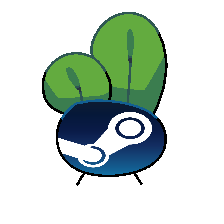 This is where I'll show off games I have, play, and sometimes enjoy! I'm also going to include short little reviews for them so you can see my thoughts on them (no ratings promised though)
I'll be updating the list as time goes on, since I guess I want to
plus, I also have a Steam account in case you wanna check that out
.
.
.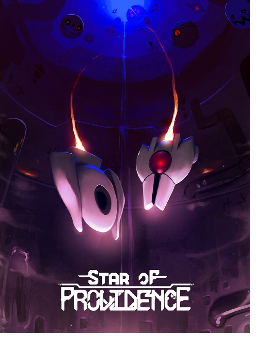 .
Monolith is a bullet-hell roguelike with procedurally generated floors and lots of antique mechanics. The game's really really good by itself, with the huge amount of content it has to offer. I highly recommend this game to people that like Nuclear Throne or roguelikes in general.
There are many bosses in the game, three for each world/floor (four with RoTP). Each having their own little quirks, like one literally being just a huge-ass fish.
.
"it's really god danging fun"
-me, just now
.
.
.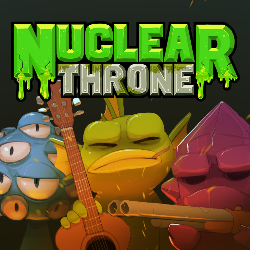 Now, Nuclear Throne. According to Fish_Eggs, it's the best roguelike ever made. I can't really argue with that. It has a great gameplay loop, incredible character designs, many, many guns and "perfectly balanced" power distribution to your character.
Each character has an active and passive ability(s) special to them, like the Robot character being able to digest weapons, or the fish character being able to dodgeroll.
"it's like those recent DOOM games but as a twinstick action roguelike, they both encourage aggressive play and are very adrenaline pumping"
-Fish_Eggs, 2022
.
.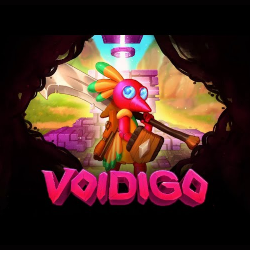 Voidigo is a game. Thanks for coming to my TED talk.......... jk lol (get rekt noob)
In Voidigo you play as a hero that has the objective of saving the world from the corruption of the void. Throughout the runs you'll find weapons and powerups, and hunt bosses during, that's right, during each world rather than in the end.
It has hunt, it has gun, and it has Brandon. Go buy it today :)
"it has Drash"
- also Fish_Eggs, 2022
.
.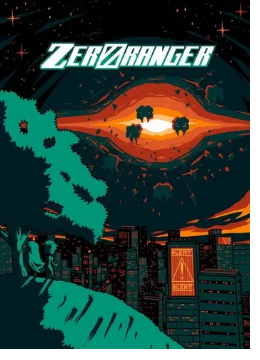 If you enjoyed Monolith, you'll surely enjoy this game. ZeroRanger is kinda like Space Invaders, but there is much, MUCH more content.
.
The objective of the game is to kill an entity called GREEN ORANGE, the one that's destroying Earth through space-time. To kill it you'll have to go through it's army of deadly machinery, and destroy it's source.
The game's also really fun, because of the amount of stuff it has. Including but not limited to an alternate mode called WHITE VANILLA.
.
"the final boss does a funny you'll definitely love whenever you fail"
-me :), 2022
.
.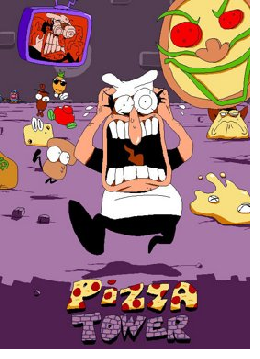 So, Pizza Tower. You've probably heard of it by now, and GOD, is this game GOOD, like, really really good!
Even if you're not into platformers you are going to love this game. It has s p e e d , it has gameplay, it has comedy, and it's even got freakin' pizza! Like, c'mon, who doesn't like some pizza?
Sure, the game doesn't have a lot of playtime, but if you go for 100% or just 50% even, you increase that time by a long-ass run! I super encourage you to play it, even if the price seems intimidating at first, because I can guarantee you that you'll love it.
"why would I want a Warioland game if Pizza Tower's that and everything else I could wish for?" or something like that, idk
-Fish_Eggs, 2023
.
.
.
.
.